The Top 6 Car GPS Trackers in 2020
​
Whether it's your own car, a friend or family's, or a business vehicle, you know how important it is to know where it is. To get peace of mind, you're probably looking at a GPS tracker – a fantastic solution for monitoring cars in a quick, efficient, and cheap way.
GPS trackers can give you in-depth driving logs, as well as provide you with the exact location of your car at any moment. But with so many choices out there, it's hard to figure out which one is the best for you.
In today's guide, we're going to look at 6 of great car GPS trackers available on the market for 2020, based on the following criteria:
great price based on available functions
reliable, durable product
easy to install
connectivity (3G, 2G, Bluetooth, etc.)
good accuracy range
The order listed below is random, and we believe that all these trackers provide great value. With that out of the way, let's dive into these amazing vehicle GPS trackers.
1TrackingFOX
Pros:
well-priced, reliable tracker
built-in highly-sensitive GPS and GSM antenna
allows user to set up various alarms
easy to configure
small size compared to other trackers
2-year warranty
Cons:
may have difficulty working in extreme cold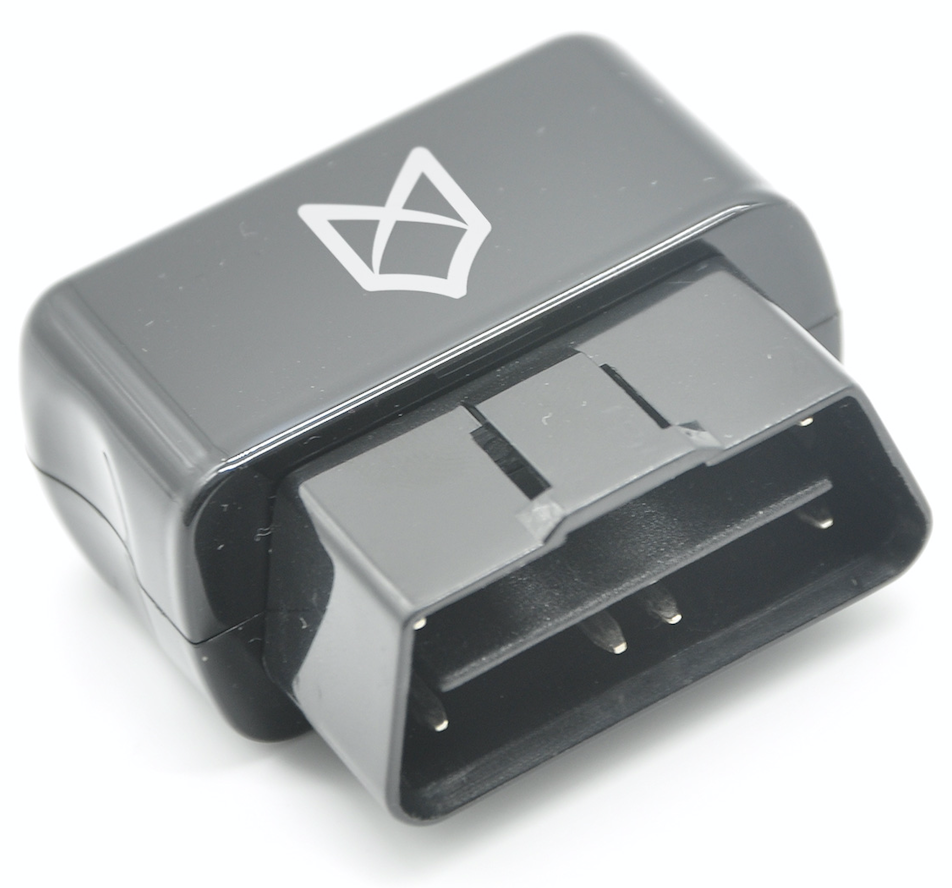 TrackingFOX car tracker is certainly one of the better trackers on this list. It is quite reliable, accurate and feature-rich. This wire-free GPS tracker offers real-time vehicle tracking, ACC ignition detection, geofence alerts, a movement alarm, additional alarms you can set up easily, and a built-in, high-sensitive GPS and GSM antenna. It's also pretty small and lightweight.
Its reasonable price point makes it one of the more attractive GPS trackers on our list. Because this tracker is so easy to set up, with a standard OBD II plug, it's easy to see why it's such a great choice for cars, vans, and other types of vehicles.
In fact, there are so many positives with this tracker that it's hard to actually find a negative. However, since it's rated to work from -20C to +70C, it may not work effectively during winter nights when the temperatures go below -20C. Beyond that small minus, it's a great device for accurately tracking your car.
2Teltonika FM3001 (3G)
Pros:
has the most features of all other OBD trackers
great price for the quality and features
reliable GPS tracker that won't crash on you
manufactured in Europe, while others are made in China
supports 3G
easy to install
Cons:
more expensive than its competitors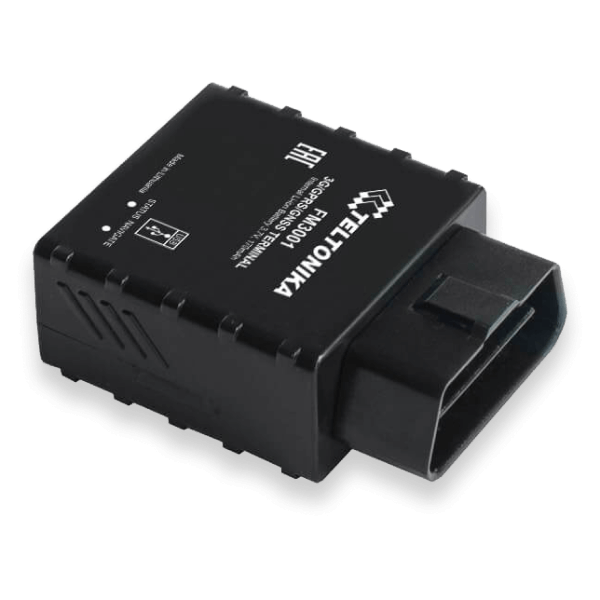 Second up on our list is the ever-popular Teltonika, which not only has fantastic features but is also easy to use. This GPS tracker has some of the best specs on this list, with a price point to quality ratio that's definitely unbeatable. It would be hard to find a better option for light vehicle tracking for insurance telematics, courier delivery services or car rental companies.
This tracker comes with a built-in battery and can read OBDII data from the car's on-board computer for greater tracking capabilities, allowing for an accuracy of less than 10 feet. FM3001 also has Bluetooth 4.0 + LE that can be used for hands-free or firmware updates. It's also extremely easy to install – simply plug it into the OBD socket under your steering wheel.
All in all, while Teltonika FM3001 is the most expensive one on our list, it's the most reliable one, which is what we all want from our GPS trackers. If you're looking for ways to buy it online, you can buy Teltonika FM30001 from GPSWOX, which is one of the few places that has it in stock.
3Coban GPS103
Pros:
probably the most popular tracker in the world
low-priced Chinese tracker
ability to add additional sensors and car alarm
easy to configure
Cons:
may crash after extended usage
signal may be lost if GPS is placed deep in car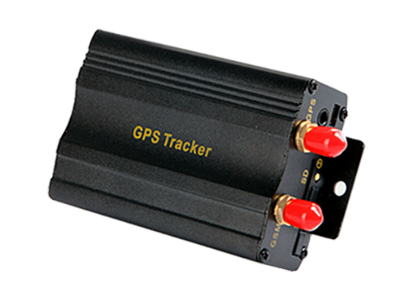 The Coban GPS103 tracker offers security, positioning, monitoring, alarming, and real-time tracking functions all in one device, compatible with both SMS and GPSWOX online tracking software. Its quality is tested and verified in the EU.
Coban GPS is a cheap car tracker, but we mean it in the best way possible. Most of the GPS devices are made in China, but Coban stays ahead of the competition, offering a bang-for-the-buck ratio that makes it one of the most, if not the most popular tracker on Earth for cars, vans, and vehicles. Part of this popularity is thanks to its user-friendliness. You will not have a difficult time configuring Coban's settings or adding additional sensors.
This gps tracker has external gps/gsm antennas, so you can put it anywhere in the car and position antennas anywhere you want.
Also, it is prone to crashing after a long usage time, making it not the most reliable tracking option. If you start experiencing these issues, we'd recommend updating or reinstalling its firmware.
Watch full video review about Coban GPS103 here.
4TKSTAR TK905
Pros:
comes in a small size for easy hiding
very durable body
five strong magnets to help you attach it to your car
Cons:
one of the least accurate models
short battery life which requires frequent charging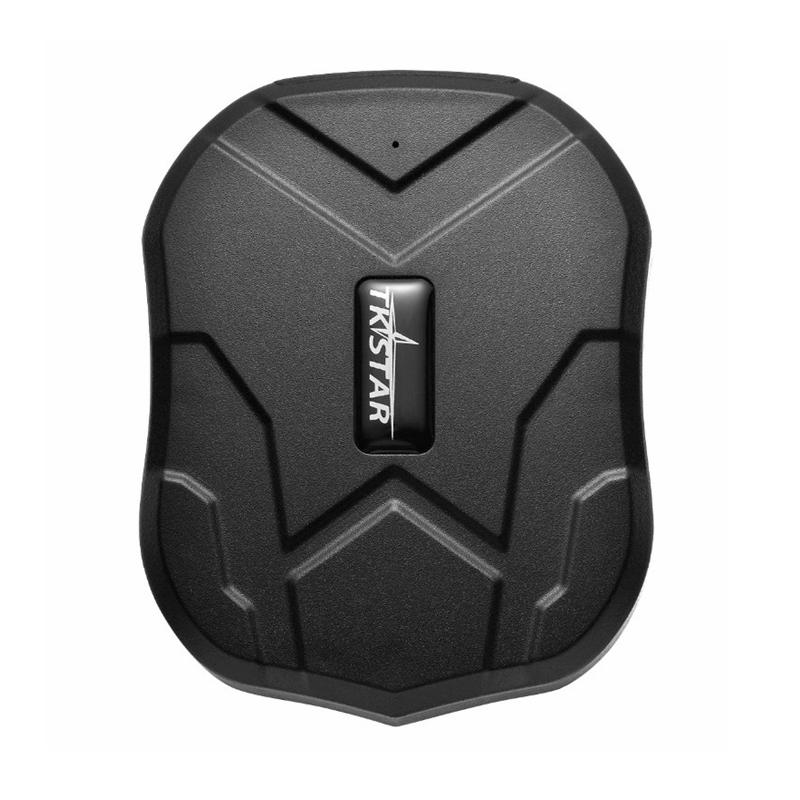 TKSTAR TK905 is a 2G GSM/GPRS tracker, allowing you to track the vehicle either by SMS, GPSWOX online tracking software or mobile app.
You shouldn't choose this model if you need high accuracy. While this tracker adopts the dual GPS + LBS positioning system, what TKSTAR provides ranges from 33 to 16 ft tops. It comes with a USB port, a SIM card slot, and Lanyard hole. And while it has five strong magnets allowing you to fit it almost anywhere, you should avoid any location that requires serious waterproof. While TKSTAR TK905 has IP65 waterproof level, it still means it cannot go underwater.
One of the key issues of TKSTAR TK905 is its battery life. To put it bluntly, it doesn't last long. While the standby time is around 90 days at best, the 5000mAh Li-ion battery life is around 30 hours, after which you will need to charge the tracker. The hard-wired charger is not included in the package, though. Therefore we strongly recommend adding it in advance.
5Coban GPS306
Pros:
easy to configure
integrated battery that charges automatically from the vehicle
Easy to install, just plug it in OBD socket under the steering wheel
Cons:
might not give you exact tracking coordinates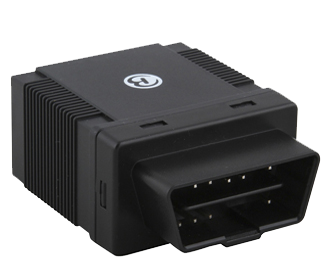 Coban GPS306 is suitable for any vehicle, car or truck. While it is cheaper than our top-rated Teltonika model, it also has less features, which may or may not be an issue for you.
It supports OBD II, meaning it can be plugged into any car starting from 2002 and read OBD data, such as odometer, RPM, fuel, open doors, and ignition being on/off to name a few.
Its battery is integrated and charges from the vehicle automatically, therefore you don't need to worry about its capacity much. For worst case scenarios, this tracker has chargeable and changeable 200mAh backup battery.
While we mentioned its tracking accuracy in our disadvantage list, we must say the results are much better than those of TKSTAR TK905, which takes third place. The Coban model manages to stay around 16 feet while for TKSTAR this is the best possible result.
To sum up, Coban GPS306 is a great choice if you need a cheap, lightweight, and easy to configure GPS tracker that you will manage to set up in less than a minute!
Watch full video review about Coban GPS306 here.
6Concox GT06E
Pros:
has a lot of features
allows you to connect a lot of sensors
supports 3G
Cons:
tracking accuracy could be better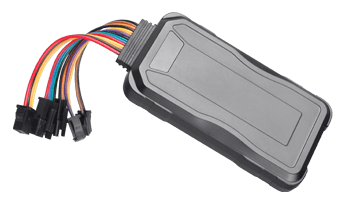 The Concox GT06E tracker offers real-time GPS+AGPS tracking and 3G networking. It has three tracking modes which can react to your vehicle changing direction or track it by time intervals and distance. This device can set off various alarms, including geo-fence, movement, vibration, and external power supply cut-off. And while you can track and monitor all this information via SMS, using the mobile app or a web platform cost extra.
When it comes to accuracy, Concox ends up in the mid-range of our top GPS trackers for 2020. This is because it has internal antennas. It guarantees less than 33 feet which usually means it will never reach 16. This and the fact that it costs more than Coban GPS306 leaves Concox at the 6th place in our top list. But that doesn't mean it's not worth checking out. With its extensive list of features and options for connecting extra sensors, there might be just something that will make this tracker suit you.
Take your GPS tracking to the next level
---
For the best experience, we recommend you don't use the software that is available with the GPS tracker you're buying. Chances are that there will be lots of features left out of the app or program, it may be buggy, and you won't have the easiest time to set it all up.
For truly the best experience, we recommend you use GPSWOX tracking software or mobile client app that will work with absolutely any vehicle GPS tracker you choose. It's really easy to set it all up, but after you do, you'll be able to enjoy your new car GPS tracker with no hassle.
Click here to watch a video of our software in action.