How to start a ProfitableGPS tracking Business
The Ultimate Guide from GPSWOX Professionals
Nowadays, GPS tracking technology is widely used in personal households and businesses. The GPS tracking market is rapidly growing and has an amazing potential in the future. People are becoming more and more concerned about their safety and the safety of their valuables. That's why families are starting to use mobile tracking apps and GPS trackers for their children and other loved ones. Companies are also tracking and managing their vehicles, delivery trucks, cargo or employees. According to Global Market Insights, "the vehicle tracking market size was valued at $8 billion in 2015 and is anticipated to exceed $22 billion by 2022." Really, there's no doubt you should start GPS tracking business today!
Here's what we're going to cover:
1Find the right partner for your success
In order to make your business successful, you need to have a reliable and experienced business partner. Why should you choose GPSWOX? The answer is simple: we've been in your place and we know how to succeed. GPSWOX quickly has become the market leader with over 100,000 users all around the world. In that time, we've learned the ins and outs of the GPS tracking market, learning what to avoid and what to target to see amazing profits. And all that information can be yours by choosing us as your GPS tracking partner.
Why GPSWOX has over 100 000 users:
People love our software's design and usability. "Simple to use" – this is what your users will be saying about your services. Watch the video manual.
The GPSWOX software is suitable for any type of business or industry. You can track vehicles, bikes, boats, cargo, mobiles, people, pets, etc.
The software is compatible with 900+ GPS tracking devices, translated into 30 languages, and full of powerful features. Check out all the features.
The GPSWOX platform has the most powerful admin and control panel. Watch the video manual.
For full software and mobile app branding, check here. You can change the logo, modify the design and request new custom features. Get access to the API and source code.
GPSWOX engineers will set up and run the GPS software for you. We also have international support via our Help Desk, mail, phone or Skype, and 24/7 urgent tech support.
2Decide on your niche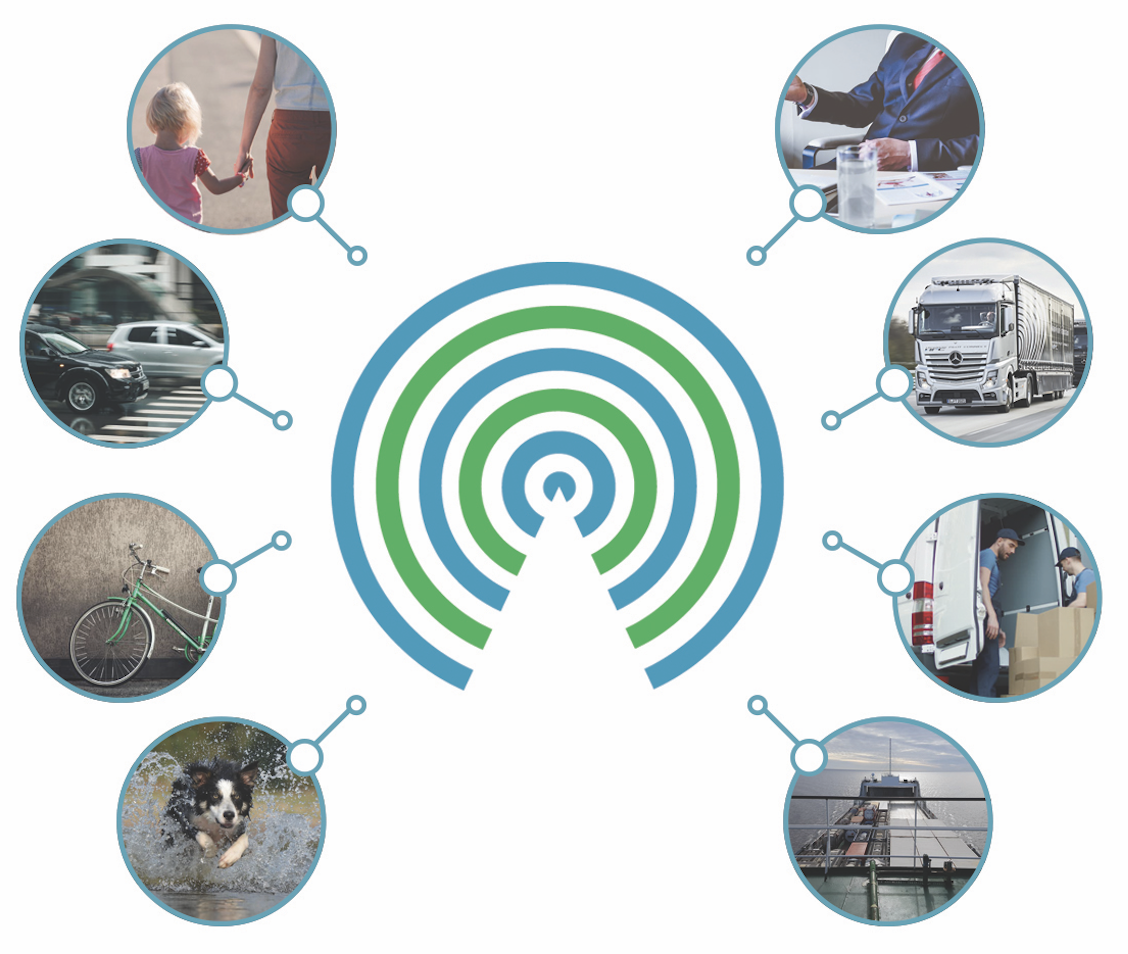 Making sure your GPS tracking business succeeds means knowing what you're going to sell and to which audience. Luckily, the GPS tracking industry has lots of different niches you can specialize in, such as GPS tracking for fleets, consumer vehicles, children, pets, valuable goods, government institutions or NGOs, and much more. This will make your marketing easier, since you'll have a specific audience in mind. And remember, once you succeed in one niche, you can easily branch out to cover other niches. From pets, you can branch out to children. From consumer vehicles, you can branch out to corporate vehicles.
3Choose between two white-label software solutions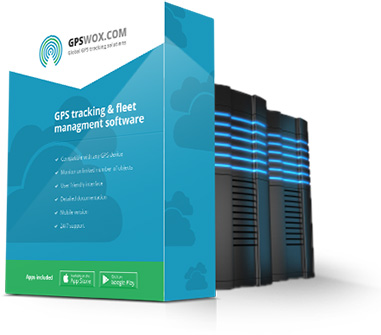 Monthly Software
Hosted on our cloud server
This software solution is perfect for companies with a limited budget. You will pay a monthly fee depending on the number of objects you track, starting from only $99/month. That way, you can plan your expenses more accurately, and when your business takes off, you can easily upgrade your plan.
Advantages:
Start your GPS tracking business without a big investment
We will install and run the GPS tracking software for you
Get full branding: add your company logo, domain, email, etc.
Host on our cloud servers (99.99% uptime guarantee)
Get branded mobile apps and add them to the app store
Receive free software updates and tech support
Get access to our API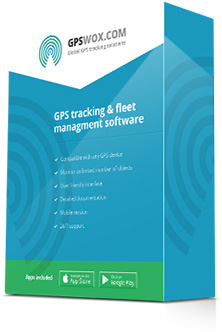 Unlimited (lifetime) Software
Hosted on your or our server
This software solution is suitable for companies that want to save money in the long term. Instead of paying a monthly fee, companies can simply pay a one-time price for the lifetime software license. That way, as your business grows, you get a higher ROI on our white label software. Additionally, it will make your budget planning much easier, since you'll be able to put your recurring revenue back into other investments.
Advantages:
Save money by buying Unlimited (lifetime) GPS tracking software
Easily install and run the software on your server
Get not only branding, but also request custom features
Manage an unlimited number of users and objects
Get branded mobile apps and add them to the app store
Receive full support with the installation and setup processes
Get access to our API and source code
4Get full software branding
We know how important brand recognition and unique design are. In order to meet your business needs, we have developed a fully customizable white-label software. That means that you can adjust the look and feel of the software to fit your business, allowing for a seamless experience your users will love. Below are some examples of our software branding features.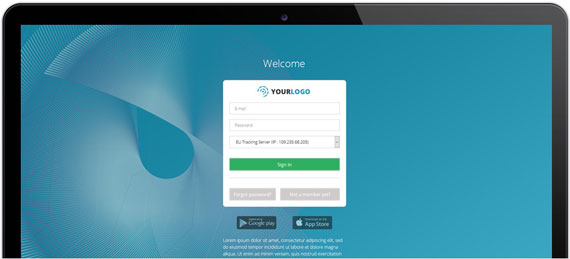 Create a new login page
Add wallpaper, text, app store links, etc.
Create a new software design
Add your logo, favicon, change template or colours.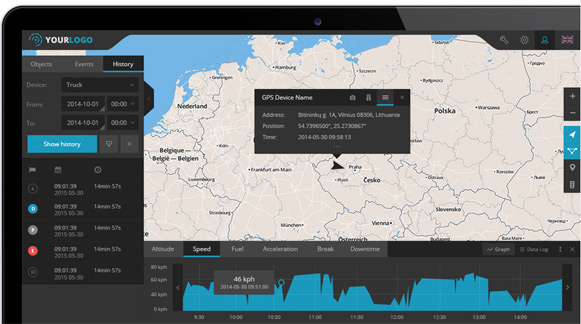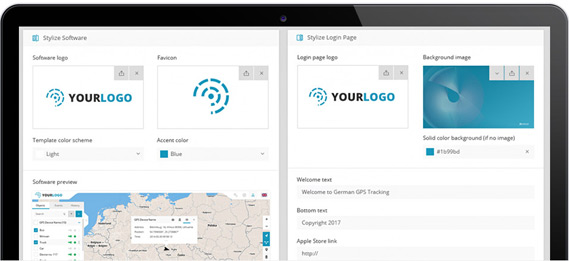 All changes can easily be made
in the admin panel
5Add tracking apps to your software
Mobile apps play a big role in the GPS tracking industry. Every day, millions of people look for tracking applications in the App Store or Google Play store. Your app can be listed in one of the top GPS tracking business. And here's the great news: you don't have to develop it from scratch or touch one line of code. GPSWOX has developed the biggest range of tracking mobile apps in the market. You can simply choose which apps suits your business needs here.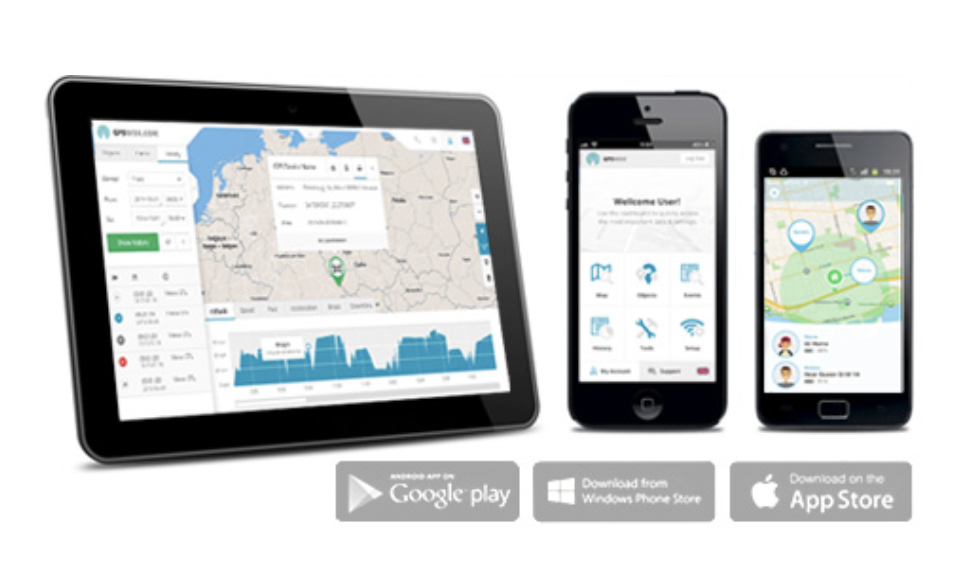 Note: all GPSWOX apps are white-label and can be branded for you, with your own logo, name, design, etc. You will be able to add and sell the apps in Google Play, the App Store or Windows Store.
6Choose the right hardware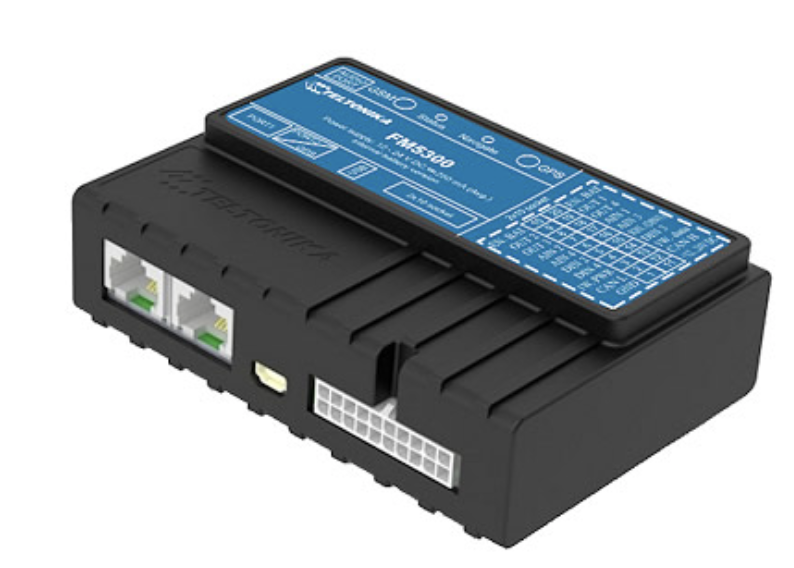 There are many GPS trackers sellers out there. The most important factors to take into account are the price, quality and functionality.
Price is largely dependent on the quality of the device itself. That can be influenced by the quality of the materials it is built with, but it also includes where the device is built. We have tested different GPS trackers brands from China and we must admit that some of these have really good quality, such as Coban, Meitrack, Ulbotech, etc. Watch video about one of them.
Functionality is what you'll be looking at once you've decided what your target audience is. If you're only looking to track the location of your personal car, then a simple Chinese GPS tracker will work. However, if you're looking to add other features, such as fuel level sensors, fuel flow meters, temperature sensors, locked-door statuses, etc., then you'll need a more sophisticated GPS tracker like Teltonika, which is made in Europe.
In the GPSWOX online store, we've decided to sell only the most reliable Teltonika trackers, check all our GPS trackers.
7Create a professional website
A solid website is crucial for your business success, since it will help you establish credibility as a trusted company. However, creating a modern website can be very costly and time-consuming. To help make this easier for you, we provide website building services to create and offer you a ready-to-use professional website for a small monthly or lifetime price. Even more, since we've been in this business for more than 4 years, we already know what works and doesn't when it comes to your website.
You will get the full package:
Design that's optimized for the best results (sales, contacts, etc.)
Website coding and publishing
Branding (you will be able to add your name, logo, texts, pictures, colors, etc.)
Connecting website with tracking software (user registration and login windows)
E-commerce integration with PayPal or other system (sell trackers and software)
Social media integration (Facebook, Twitter, etc.)
Onsite optimization (SEO), so you will get ranked higher in Google
Website hosting on our powerful server (globally-optimized speed)
---
Conclusion
We hope you found this guide interesting and useful for starting your own tracking business. We have invested a lot of money and time in developing this tracking platform and apps. So now your task is simple – just take it, learn from our experience and get thousands of customers all around the world. If you have any questions, please click here and we`ll be happy to help you!