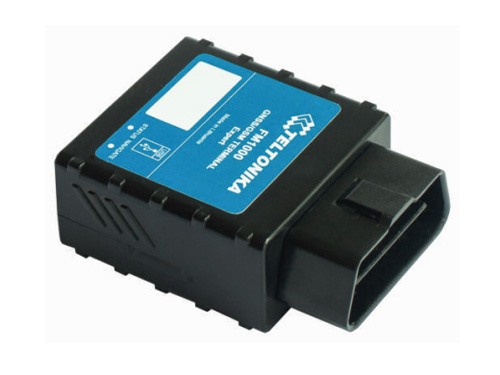 Teltonika GPS tracker review
Teltonika FM1000: Review
Ranging from OBDII plug-and-play devices to absolute GPS-featured tracking products, Teltonika has a wide range of tracking devices that are meant to meet varying needs of different individuals and businesses.
Here we shall take a brief look at Teltonika FM 1000, its features and functions. This GPS tracking device works as a vehicle telemetric unit that can be easily plugged into the OBDII port of any means of transportation. It reads telemetry data from the diagnostic system of the vehicle, and manages ignition status in a number of ways along with detecting harsh driving mode.
Teltonika FM1000 is equipped with GPS chip. Also, it has CLONASS support but it isn't compatible with Assisted GPS, and as a result it takes some more minutes to get hold of the signal. In case of no availability of satellite signals, the device makes use of LBS tracking or ID location as the backup.
This tracking device is perfect for the applications where you need to acquire the precise location of remote objects. This GPS device lets you trail anything that matters for your business such as cars, ships, trucks or other valuable assets.
With Teltonika GPS tracker, you get the opportunity to flexibly configure its tracking mode. Usually, a GPS tracker can be set in three modes such as distance, turning and time. If the ignition status of the tracker detects no movement in the object, it sends the data in a specific time period such as180 seconds. This feature can efficiently helps you save power.
FM1000 replies a wide list of SMS commands that are usually organized in human friendly means, particularly; certain SMS can be remotely related to server and APN setting. The device can perform numerous functions on a variety of remote objects. Each Teltonika FM 1000 comes in a very robust aluminum case which is perfectly compatible for installation even into harsh environments like cars, trucks, ships or other moving objects. The device is an advanced GPS tracking solution and available at affordable cost.
Applications For Teltonika FM1000:
Teltonika's device can be used for the applications that particularly tailor to the varying requirements of businesses such as car rental, teenage driver tracking, mobile personnel management, fleet, and usage-based insurance.
Battery and Extra Accessories :
Most Teltonika FM1000 devices come with built-in backup battery such as 170mAh or Li-ion. Generally, battery is already installed into the device; however, in case of any uncertainties about battery installation you would need to open the casing. There are several optional accessories such as OBDII extension cable and OBDII adaptor that you might like to have for special requirements.
Package Content:
The package contains a FM1000 device and a USB cable. The tracking software automatically performs the configuration process and so, lessens the use of the provided cable. However, you can also use it to manually configure from a personal computer or to upgrade firmware.