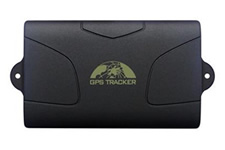 Xexun TK104
IP : 138.201.205.20 (Europe)
IP : 107.170.92.234 (USA)
IP : 209.58.168.101 (Asia)
Port: 6001
Additional information
begin123456
apn123456 wap.vodafone.co.uk
adminip123456 109.235.68.205 6001
t030s***n123456
Specifications
The main characteristics:
Waterproof shell
The built-in large capacity 6000 ma batteries, the standby time for 60 days.
Strong magnet, strong adsorption vehicles
The real-time tracking and recover the lost vehicles, goods.
Shift alarm, crossing the line alarm, vibration alarm, remote monitoring.
Support mobile phone map query, query text location, GPRS web tracking in real time.
The built-in high sensitivity GSM and GPS antenna In addition to can be used alone, without having to install, convenient and quick.
1.8 support external GSM and GPS antenna.
An external power supply so that the installation can provide power supply devices use for a long time.
Parameters:
Size: 3.94mm×60mm×38mm
Weight: 300g
Network: GSM/GPRS
The network band: 850/900/1800/1900Mhzor 900/1800/1900Mhz
GSM/GPRS module: Simcom340z or Simcom300z
The GPS module: SIRF3 chip
The sensitivity of GPS: -159dBm
GPS accuracy: 5 m
GPS boot time:
Cold start: 45s
Hot start: 1s
Working current:
Sleep current 4mA±1mA
GSM working current: 54mA±3mA
GPRS current (data transfer): 60mA±5mA
Battery: 3.7V6000mA/h polymer battery
External power supply: DC12V-24V
The charging current: 1.2A±0.2A
Charging time: 5h
GSM sleep mode: 1500h
Storage temperature: -40°C to +85°C
Working temperature: -20°C to +65°C
Humidity: 5%--95% non-condensing