The Top 3 Best Selling Teltonika GPS Trackers
​
One of the biggest brands of GPS trackers is Teltonika, a leader in the industry with a wide range of trackers.
It's not just because Teltonika is European while a lot of other trackers are Chinese. It's also because of the high-quality GPS trackers that Teltonika consistently produces. Its line of trackers are exceptionally accurate, feature-rich, and provide an effective price-to-features ratio.
In this [article/video], we're going to be looking at GPSWOX's 3 best selling Teltonika GPS trackers currently on the market. We'll also explain why – if you've been considering getting a GPS tracker for yourself – you absolutely cannot go wrong with any of these 3 options. Even better, all of these trackers are available in the GPSWOX online shop.
1Teltonika TMT250
First up on our list is the Teltonika TMT250. This is a personal, autonomous GPS tracker – the autonomous part meaning that it can work without any input from the user. This is particularly evident in its man-down alerts, which allows another user to detect if the primary user – an employee, elderly person, child, lone worker – fall down. They can monitor the user's vertical and horizontal positions, and if there is any change, they will get immediately activated.
Of course, it's also very small in size, with an easy-to-use design. If there is any problem, like an accident or fall, users can simply press the big blue button. This will send a message or make a direct voice call to the designated recipient.
The TMT250 also has certified waterproof rating of IP67, which means even better protection against dust and water.
So, to sum up, Teltonika TMT250 has:
Personal autonomous GPS tracker
GNSS/GSM/Bluetooth connectivity
Small, easy-to-use, and has a big alarm button
Man-down alerts to monitor vertical and horizontal positions
IP67 waterproof
Built-in accelerometer and gyroscope
All these features leads us to highly recommend this as your go-to personal GPS tracker for safety and peace of mind.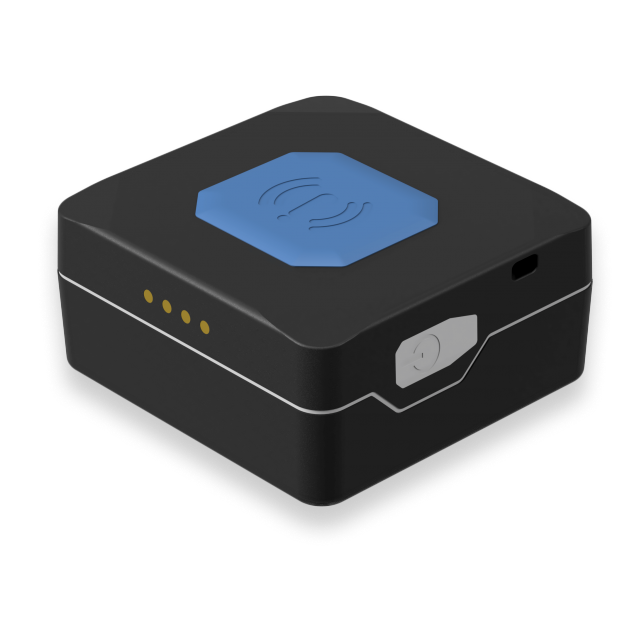 2Teltonika FM3001 (3G)
Second up on our list is Teltonika's FM3001 (3G), a popular and powerful car GPS tracker.
Similar to the previous Teltonika personal tracker, this car GPS tracker comes with a lot of amazing and useful features. First of all, it's pretty easy to install: simply plug the OBDII tracker into your car and you're ready to start tracking.
Beyond that, it comes with a lot of useful additional features to ensure the safety of your vehicle. Teltonika's FM3001 (3G) comes with anti-theft alerts that can help you track down your vehicle if it's been stolen. It also has the Smart Crash detection system that will send an alarm message immediately after an accident has happened.
Besides that, the FM3001 also has an internal battery, meaning you won't need an external power source for it to work.
So, to sum up, Teltonika FM3001 (3G):
Easy-to-install car GPS tracker
GNSS/3G/Bluetooth connectivity
Anti-theft alerts if your car is stolen
Read OBDII data
Smart crash detection alerts immediately after an accident
Internal battery that doesn't need external power source
This is a great option if you want to track your vehicle safely and accurately.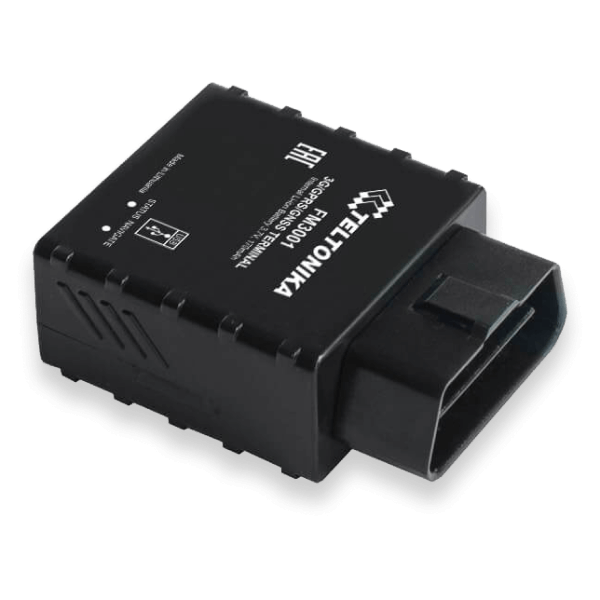 3Teltonika FM3612
Lastly, we have the Teltonika FM3612 (3G), an industry-leading GPS tracker made for fleet management, car rental companies, public transport and more. This GPS tracker is more than suitable to help gather device coordinates and other important data to help keep your business running smoothly.
Even better, this tracker is also able to read CAN data with various adapters. CAN, or Controller Area Network, is a system that allows various microcontrollers and devices to communicate with each other, all in real time and without needing a host computer.
The FM3612 (3G) is compatible with Teltonika LV-CAN200, which allows fleet operators to report on a wide range of information and identify areas of improvement in their operations. It also works great with Teltonika CAN-CONTROL, an adapter that allows you to control remote doors and windows – ideal for rentals and car sharing – and it also comes with the same data reading abilities of the LV-CAN200.
Another great aspect to the FM3612 (3G) is the 1-Wire® protocol support that lets you identify up to 500 authorized drivers and connect a temperature sensor, which helps you monitor your cargo. The internal battery means the device will remain online even when it's not connected to a power source, and the trip detection feature records the correct time, location and distance for each trip.
To sum up, Teltonika FM3612 (3G) has the following:
Light real-time tracking perfect for fleets, logistics, cars and more
Integrated 3G/GSM module
Vehicle CAN data
1-Wire support with temperature sensor to monitor cargo
Trip detection
For businesses, including fleet management, logistics and much more, you simply can't go wrong with Teltonika's FM3612 (3G).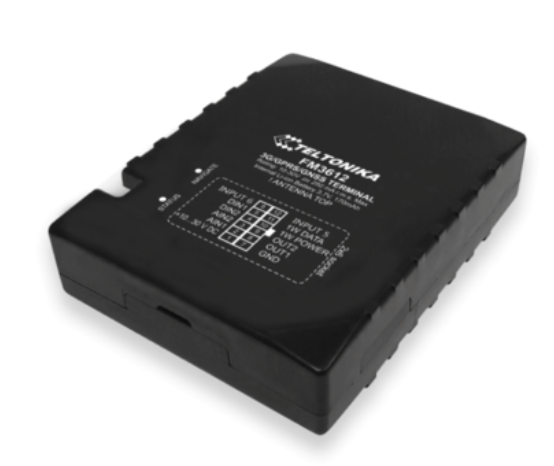 Succeed with the right tracker and platform
---
In total, of course, all of these trackers are pretty great, depending on how you will be using it. All of these trackers are perfectly compatible with GPSWOX software.
You can easily get started with a 30-day free trial to see just how well the GPSWOX platform works with your chosen GPS tracker.