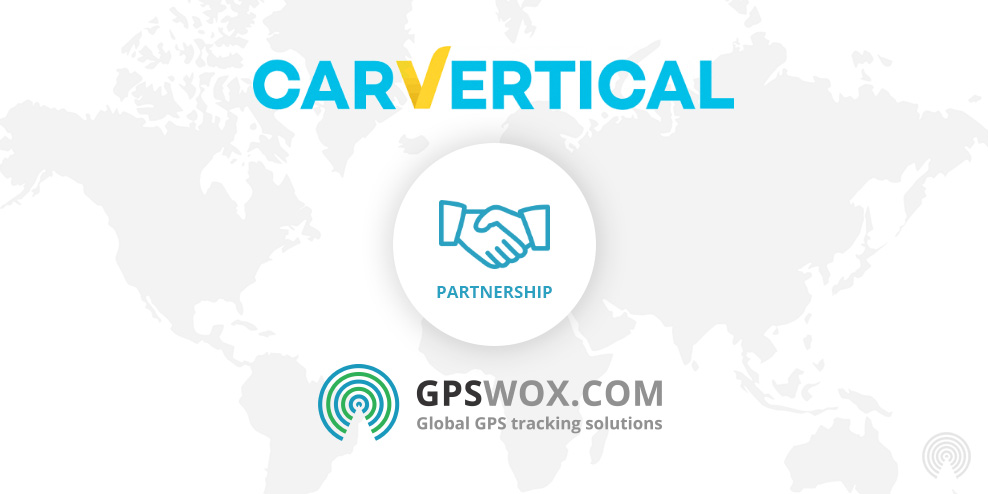 GPSWOX signs partnership with carVertical
GPSWOX is popular all across the world for the tracking solutions that it delivers. In order to reap the benefits of this solution, carVertical has recently signed a deal with GPSWOX. This will allow them to boost their progression of IoT.
This deal is evidence that the two companies will be working together to enter the niche of connected cars. The plan is to include the new solution in both used and new car models alike.
The Plan
The reason why carVertical signed this deal in the first place was to kick-start their "connected cars" plan. The essence of this development is the ability to record the history of the vehicle in question in real time. This history will be recorded in the carVertical registry. While the company will have total control of this data, it must be remembered that the data has to be protected by the company as well. After all, the data gathered is sensitive and highly private.
With the help of the trackers installed, customers would benefit as well. It can make the task of paying insurance money easier. While previously the charges were derived based on your experience as a driver, age, and location. Now, you have statistics to prove how great of a driver you are, thereby leading to cheaper insurance prices.
What carVertical offers?
The business model of carVertical is based heavily on decentralization. carVertical offers great autonomy to customers regarding the data collected from your registered vehicle. After all, you are the owner of the vehicle and you should be able to control the data gathered from it.
cV tokens are provided to customers whenever real-time information regarding your location is sent to the data farm. These tokens can be used to avail discounts and pay for CV services.
Features of carVertical OBD
Here are some of the beneficial features carVertical's OBD delivers:
It saves your money by constantly monitoring your style of driving. This data can be given to insurance companies. You can then avail packages that are customized and hence cheaper.
Round the clock connection. Once you install the OBD tracker, your vehicle and the carVertical network will be connected 24/7. This means you will be able to access real-time information about your car at any time.
Reliability of data ensured. Blockchain can be used to ensure the reliability of the data gathered by carVertical. All data collected (both from the device and from 3rd parties) are added to the Blockchain. It then allows you to use the data in different ways as per your needs.
Safety of your car is guaranteed. To protect you and your car from accidents, the tracker also monitors the health of your car. These diagnostics are available for you to peruse as well so that you know the performance of your car at all times.