GPSWOX gets 3 major awards
from FinancesOnline
FinancesOnline is indipendent platform that lets customer find the best B2B & SaaS solutions. Each year this free platform helps millions of users compare products, find customer reviews and reports from experts to easily choose the best product.
Awards & Certificates
Here's a list of quality certificates and awards that GPSWOX received in 2018. All awards are a result of thorough and objective evaluation handled by FinancesOnline experts.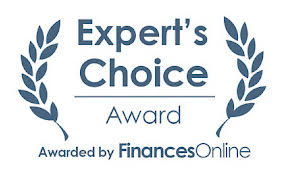 Expert's Choice Award
This award is given by FinancesOnline experts to GPSWOX software because of its high quality in terms of satisfying the current needs of the B2B and SaaS markets.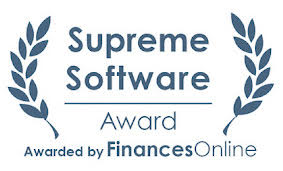 Supreme Software Award
This award is given only to top B2B products and represents the highest possible level of service. It highlights the vendor's extensive knowledge of the industry they're selling to and the needs of their customers.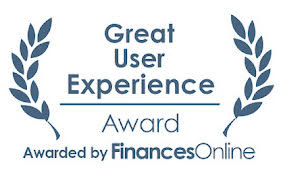 Great User Experience Certificate
This award is granted to GPSWOX because it offers especially good user experience. FinancesOnline experts evaluate how easy it is to start using the software and how well-designed its interface and features are to facilitate the work process.
User satisfaction & Score
GPSWOX software was tested by FinanceOnline experts and received one of the highest scores on the market, furthermore it achieved 100% customers satisfaction rating.

GPSWOX Verified Quality
FinancesOnline allows customers easily spot reliable and trustworthy products by means of its Verified Quality Seal. FinancesOnline team of experts evaluates each product's quality and its vendor's credibility based on several key factors including: wuality of customer support; SmartScore; user satisfaction rating and verified contact details of the vendor.
GPSWOX User Satisfaction 100%
FinancesOnline use behavior-based Customer Satisfaction Algorithm™. The algorithm gathers user reviews, comments and opinions across a wide range of social media and calculates a satisfaction rating based on what people think about the product. This gives a transparent and trustworthy way to compare customer experience across a wide range of channels.
GPSWOX Score 9.1
FinancesOnline use unique SmartScore™ system to evaluate all the products listed to help customer get the best possible application. It includes the following elements: main functionality, collaboration features, customization, integration, ease of use, help& support, media rating, security, mobility. All these factors are taken into account when calculating the final score (on a 1 to 10 scale) giving our FinancesOnline a great initial impression on how useful each product is.