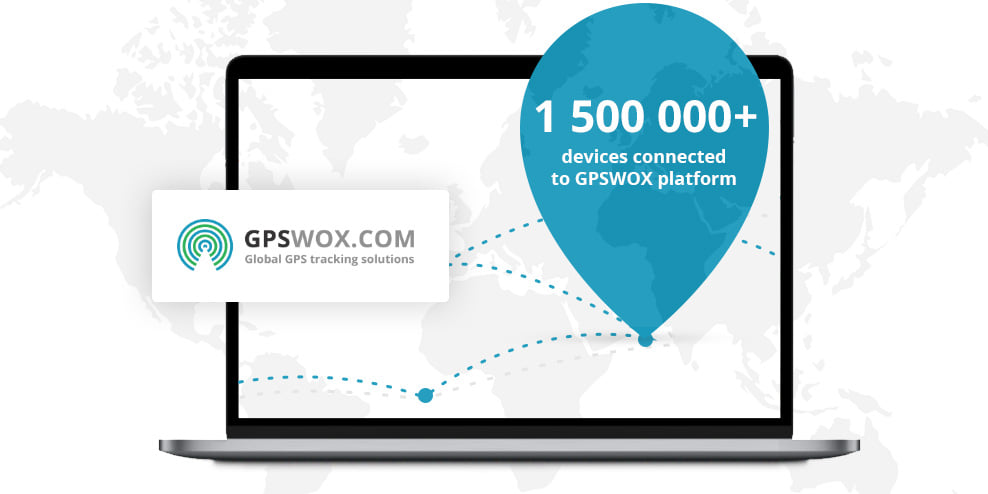 #1 GPS tracking and fleet management software
Eight years ago, GPSWOX was launched to help everyday people and businesses with their GPS tracking and fleet management needs. In that time, we were able to grow our business to help support our customers around the world, whenever they need it.
We've ensured that our GPSWOX tracking software can support any GPS tracker on the market, so that people can keep track of their vehicles or the vehicles of their loved ones. And we've also helped fleet managers ensure that they can keep track of their fleets, plan their business better and make their business more successful.
And in those 8 years, we were able to become one of the most popular GPS tracking solutions in the world, gaining the trust of more than 100,000 clients in countries stretching from the US to Lithuania, from Germany to Taiwan, and further. We've helped these customers connect more than 1,500,000 devices through our platform, including Teltonika, Ruptela, Concox, Tkstar, and much, much more.
Even better—we're just getting started. Over the next eight years, we're going to be building GPSWOX to be the #1 GPS tracking and fleet management software in the world. Our tech support, already leading in the industry, will be even stronger, ensuring that our customers get their answers whenever they need them.
Even more, we believe that more individuals and businesses will adopt GPS technology, and we'll ensure that they realize how important and effective GPS tracking can be. We're happy that you've stayed with us this far, and hope you'll enjoy the next phase of GPSWOX.