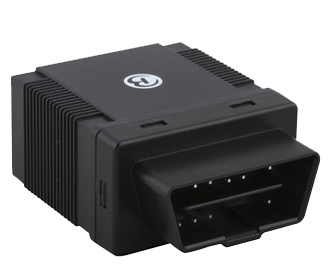 Coban GPS306 OBD tracker review

Coban GPS306 OBD Tracker Overview
The Coban GPS306 tracker is a device that will plug right into the OBDII (diagnostic) port on most vehicles 1996 and newer. It is similar in form factor to other devices on the market that connect to and gather critical information form the diagnostic port as well. The Premise of this device is that anyone can install it on their vehicle in a matter of seconds without having to hire an auto mechanic or an electrician to accomplish the task, which often takes time and incurs an additional cost to the vehicle owner.
What's Included
The GPS306 tracker is a stand-alone device which does not require the use of any additional accessories or components. The device does not need to be charged like other devices on the market, which eliminates the need for including batteries or a charger. One accessory (optional) that is not included is an OBDII extender cable. This allows for the device to be hidden deep underneath the dashboard for cases in which a discreet installation is required.
How Coban OBD GPS Tracker Works
Right out of the box the GPS306 is ready to install without any additional steps. Simply locate the OBDII port on your vehicle (usually right beneath the steering column) and plug the device in, it's as simple as that! From being plugged into this port, the device is then able to acquire power as well as access to engine diagnostic and other critical information. This allows the device to collect data and transmit it to the online portal for viewing. It also facilitates real-time alerting for when the vehicle has a pre-defined event occur such as speeding or a check-engine light. As long as the device is plugged into your vehicle it will be able to transmit it's current location as well as additional engine data when the vehicle is running.
Additional Vehicle OBD Tracker Features
Another great feature about the Coban GPS 306 is the ability to monitor fuel consumption. This information is gathered from the vehicle's engine computer and displayed online under the tracker's account. This can help you minimize excess fuel consumption and also cut operating costs if you manage a business with a large fleet of vehicles. Something to note as far as features go would also be the vehicle maintenance alerts. Being alerted when vehicles need periodic maintenance is a great feature for anyone who wants to ensure that their vehicle is running smoothly and not at risk for a breakdown. This would be particularly useful for fleet mechanics with a large amount of vehicles in their care.
Final Thoughts about Coban GPS 306
The GPS306 is an incredibly powerful, easy to use device which can be installed by almost anyone in a matter of seconds. If you are looking for a fast, easy to deploy tracking system then this Is the device for you! It contains all of the basic features you'd expect in a tracking device and also allows more advanced users to monitor engine diagnostics as well as periodic maintenance.