6 reason why you should start aGPS tracking business today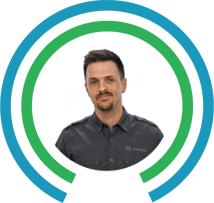 Starting any business is an important but oftentimes scary part of any entrepreneur's life. There are usually lots of questions to ask, such as: how will I ensure my business succeeds?
After all, you probably know that nearly half of all business fail within two years. That's why the most important question you should be asking yourself is not how you can make sure your business succeeds, but which business should you choose in order to succeed.
And that's where GPS tracking comes into play, a young, exciting industry that's full of opportunities and ripe for the taking.
In today's post, we're going to give you the 6 biggest reasons why you should start your very own GPS tracking business.
1The GPS tracking business is booming
Right now, the market for GPS tracking is growing larger every minute. In fact, according to Marketsandmarkets, it's predicted to be worth nearly $3 billion by 2023. This is great news for any entrepreneur, since it means that the industry is heading only upwards – and at record speed.
If you settle on a more traditional industry such as, dropshipping or fashion, you'll notice just how stagnant and competitive those markets are.
The GPS tracking business, on the other hand, is steadily soaring to new heights – and we highly recommend you be at the forefront.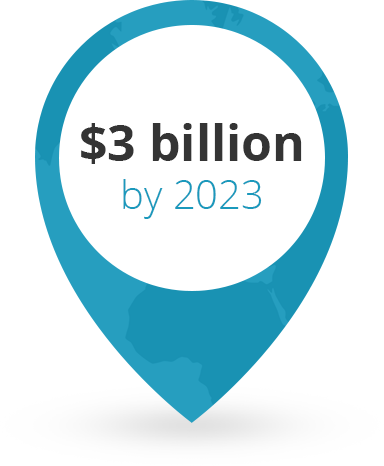 2Decide on your niche
Any great industry that's worth getting involved in will have lots of niches that you can concentrate on. This is no different with the GPS tracking business. Instead of just focusing on all types of GPS trackers, you can focus on one of the following niches:
GPS tracking for fleets
GPS tracking for consumer vehicles
GPS tracking for family
GPS tracking for government institutions or NGOs
GPS Tracking Market
In fact, there's a lot more you can do with the GPS tracking business. And remember: once you niche down, you can always niche out to related areas.
For example, you can start with focusing on GPS trackers for consumer cars, motorbikes and boats. Later, when this niche is established, you can easily branch out to GPS tracking for commercial fleets.
3You can be your own boss
When you own your own business, you are, in many ways, your own boss.
Of course, that doesn't mean you can just go on vacation whenever you want. After all, all businesses have their own bosses – their customers – and it's up to you to make sure you get new ones and keep your current ones happy.
When you have your own GPS tracking business you can have the freedom to try out your own risky or safe ideas, define your own brand and products, and do your business on your terms.
4Lots of financial freedom
With that, because of the booming GPS tracking industry, you'll soon see just what financial freedom means. It's connected to being your own boss, as it extends this feeling of independence.
But more specifically, financial freedom means you'll have better terms for bank loans. Financial freedom means you'll be able to have peace of mind with your family's or your own finances, health, and futures. Financial freedom, in this sense, is only possible when you have your own thriving business, and GPS tracking will go a long ways to getting you there.
5Low competition, high rewards
We mentioned it quickly above, but it's important to go over it in a bit more depth: one of the main reasons that new businesses fail each year is because of the crushing competition.
Good news: when it comes to the GPS tracking business, there isn't a lot of competition. There are no giants like Amazon or Best Buy competing for customers and keywords. In fact, you'll just find small businesses like your own – and even then, they'll probably be covering different niches within the industry.
That means you have more of a playground to explore and play around – this means more time and freedom to see what works and what doesn't.
6Easy to get started
One of the best parts of the GPS tracking business is that it's actually quite easy to start.
That's mainly because you won't need to do too many technical things by yourself. In fact, we've come to a point in entrepreneurship where you can pretty much white label everything. Specifically, for the app or program that will allow you to boost your business, you can pay a monthly or yearly fee to use software already created – just with your name, branding, and personality behind it.
It's a pretty great solution to getting your startup business off the ground as soon as possible.
Get started today
As you can see, there are a lot of great reasons for you to get started with your GPS tracking business today. Personally, we really love reason #5, but they're all pretty great and definitely convincing.
You really can get started today by choosing your niche, then choose the GPS trackers you'll want to be selling. You can buy good quality trackers from suppliers in China with sites like alibaba.com or AliExpress and resell them with a higher price. You can even order trackers with your own logo. After that, use a white label software like GPSWOX that can work with all trackers in the world.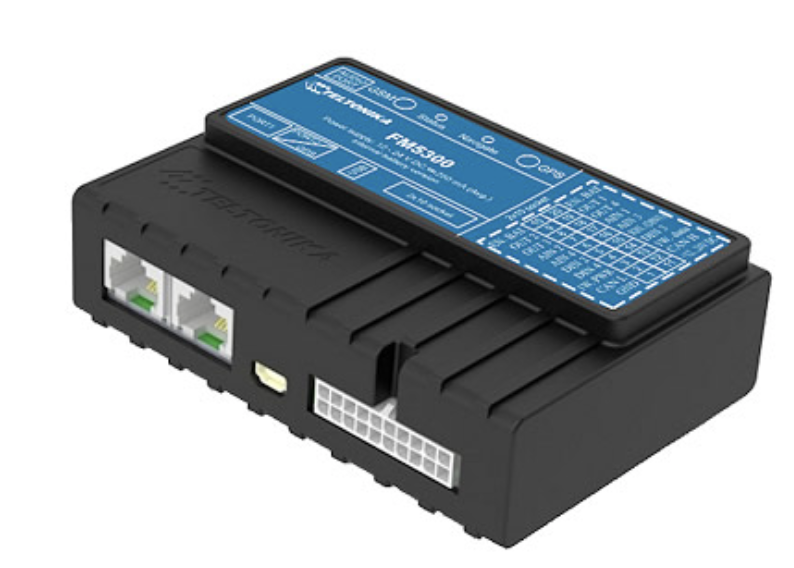 Start Successful GPS Tracking

Business Today!