Family Locator
Track your family members in real-time or preview their 30-day history
Get alerts when children leave home, arrive at school, etc.
Get alerts when someone's of Family members battery is low and know their exact location
Be alerted when family members drive over the speed limit in their vehicle
Challenge family members to achieve daily step goals, etc
DOWNLOAD FREE: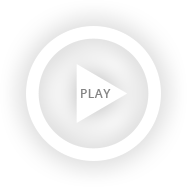 You get to see where everyone is, without feeling overly intrusive, since you don't need to always call and text. Recommended
Jolie K., .
Very useful. I really like that I can see when my kids (one elementary, one in middle school) goes to school or leaves school.
Mommy, .
My wife had her car die on her recently, and although she didn't know exactly where she was, we used the app to locate her.
Patrick, .
I just check the app to see that my husband's at the gym, my son is at piano. I don't have to bother them with texts. Cool
Evelina, .
Must have app for families. Knowing where each other is in such a hands-off way is very helpful. thanks!
Bob K.
Family Locator App
Download Free Family Locator app to your smartphone for tracking family members and communicating with them easily. Receive automatic alerts, when your loved ones arrive at school, work or leaves home.
Family GPS tracker
Family GPS tracker keeps your family safe by tracking their real-time positions and showing them on the private map.
Children tracker
GPS tracker can be used in case of emergency. If your child got lost he can be easily found immediately by tapping "Emergency" button on a tracker and sending their exact location.
GPS tracker for kids
Download this user-friendly GPS tracker for kids from the following app stores: iTunes and Google Play. You can use it for Free or upgrade to Premium.
Family comes first
Check current or historic locations of family members. Receive the fastest directions to them.
Be secured
If someone gets into trouble, receive alert with their exact location.
Stay connected
Send messages to all family members with a single click. Make reminders for each member.
Peace of mind
Get notifications when your kids are at home, arrive at school or parents leave work etc.
Safety first
Be alerted when your children are over the speed limit in the vehicle.
Be active & healthy
Challenge your family members to burn calories and achieve daily steps goals.
Get the GPSWOX Family Locator app to keep in touch with the most precious people in your life.
Keeping track of family members, especially in today's world, is a concern for many parents. In order to get peace of mind, many families are turning to effective locator apps, like Family Locator, to keep track of each other. In fact, the Family Locator app will allow families to:
know immediately when members leave home, arrive at school or work, etc.
find their stolen or lost phones
get immediate alerts when family member's phone batteries are low and get their exact location
see when their kids are speeding
get active with daily step challenges and other goals
Taken all together, you can keep your family safe, connected and having fun together.
Family GPS tracker
The biggest advantage of the Family Locator app is the family GPS tracker. Using only your mobile phone and the Family Locator app, you can keep a watchful eye on all your family members.
Most importantly, you can get real-time updates about where each member is. You can even send location requests if you are particularly concerned about any particular member. More than that, you can get updates on when members enter or leave certain spots, such as schools, work, etc.
For safety purposes, you can get alerted when any family member's phone battery is low and their last known location. This will allow you to get in contact with them and arrange for a common meeting spot, or another safe alternative if you are concerned about their safety or location.
A dependable children tracker
The biggest benefits for families is that the Family Locator app will help you always know where your kids are. This kids mobile tracking means that you can either get agreed-upon updates from your kids about their location, or you can send out location requests so that they will inform you where they are.
In your Circle, you'll see your private map with all your member's locations. You will always know where your kids are, and you can get accurate, 30-day history reports of their movement. If you have driving-age kids, you can also get alerts when they've gone over the speed limit, so that you can provide valuable advice about road safety.
This makes the Family Locator the perfect GPS tracker for kids.
Get active together
Beyond the all-important children and family tracking capabilities, as well as dying-battery and speeding alerts, the Family Locator app also allows your family to stay active together with various challenges.
You can set the Step Challenge and get your family members to take part in physical challenges regularly. Even better: the winner of the challenge gets to set the next one, so you can push each other to do more fun, active things together.
To get started with the Family Locator app, head on over to the Apple App Store or Google Play store to set up your Circle. That way you can have peace of mind, knowing that your family is safe and always in touch.