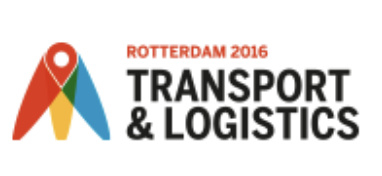 Transport & Logistics Ex.
Date: Nov 29 - Dec 01, 2016
Location: Rotterdam
GPSWOX is an international company that specializes in vehicle GPS tracking and fleet management services. At GPSWOX we have a dedicated team of professional hardware developers and software engineers who help us provide complete solutions vehicle security, personal tracking and fleet management. Our customers include individual households as well as large businesses from all over the world and we owe it to them to continually improve our services by learning and growing as a company.
Last November, GSPWOX participated in the Rotterdam Ahoy exhibition which was a 3-day event with over 120 logistics, multimode transport, shipping, shipment handling and IT companies were in attendance. The 35 different seminars, interactive workshops on internal processes and supply chain management and a warehouse from the future provided us with plenty of opportunities to explore new technologies and work philosophies.
From November 30th to December 1st 2016, there were multiple information sessions held by reputable companies such as ABN AMRO, Bolk Transport, GEODIS and XPO Logistics to keep all visitors occupied. Not only was there discussion on the latest innovations and trends but networking amongst different exhibitors led to the discovery of ripe business and development opportunities. Companies updated visitors on their successes in sustainability, ecommerce, inventory optimization, staff management and provided awareness on customs and laws and hinterland connections. After attending the exhibition, we are able to visualize futuristic chain processes with efficient mobility.
The event provided GSPWOX the chance to advertise their company and build our brand by marketing to the thousands of visitors in attendance. Equipped with the latest technology in marketing, the three-day show proved to be a very successful venture. Visitors had a microchip built into their ID badge to scan information on stalls they found interesting while exhibitors also received data on everyone who scanned their booth. The information was emailed to respective attendees at the end of each day.
The event was also provided everyone a platform to socialize and enjoy in the informal night event where drinks and gourmet food items were served. The second day ended with hip beats played by DJ No Sugar.
Transport & Logistics will return for the next edition in November 2018 with a bigger and better event. The exhibition will include more venues and provide more in-house opportunities to all in attendance. Based on the success garnered this year, GSPWOX plans on participating in the next edition of the event as well.