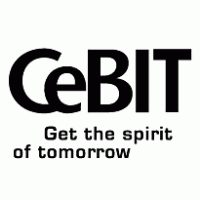 CeBIT 2017
Date: March 20 – 24, 2017
Location: Hannover
CeBIT Exhibition is a popular digital business fair attended by around 200,000 visitors who had come to see the 3,000 companies from 70 countries around the world and amongst them was also GPSWOX whose employees were eager to immerse themselves in a digital experience that provided a wide array of information on ongoing marketing trends.
CeBIT solely caters to professionals and stakeholders of companies and businesses dependent on communication technology and information technology. Japan was a partner country for the event and the Prime Minister Shinzo Abe participated alongside German Chancellor Angela Merkel. Japan showcased how digital solutions could transform its economy and societies with around 120 Japanese companies attending the event as exhibitors. The Global Conference featured 200 speakers present their ideas, share experiences and talk about how digitalization has affected them. Some key speakers included Hiroshi Ishiguro, robotics researcher, Ray Kurzweil – an AI visionary and Michal Konsinski who is a social media expert. Edward Snowden of WikiLeaks fame also appeared via a video link to talk about encryption technology.
We immersed in the informative sessions on cloud storage and data factories, communication and networks, unmanned solutions and systems, security, innovation and research and enterprise resource planning (ERP). By indulging in deep and insightful discussions on various product innovations and fresh revolutions, we were able to improve our relationship with existing business contacts and create many new ones.
CeBIT provided a venue for face-to-face meetings with the customers, professionals and competitors. There were many interactive stalls and live displays and new products unveiled which were novel to many of those in attendance. A total of 500 showcases were planned during the five-day event held in March 2017. The two event halls spanned over 7,200 squares for displays put up by the exhibitors. A section of the display space was dedicated to 400 startups with young entrepreneurs sharing their ideas with potential investors, business partners, clients and the media. CeBIT provided them with a great opportunity to gain exposure and learn how to conduct business and run operations from veterans in the industry.
CeBIT 2017 in Hannover was five days of enlightenment for the employees at GPSWOX. We plan on implementing the ideas we learned from the sessions, conferences and discussions at our company to help improve the services we provide to our clients. GPSWOX is also eager to attend next year's CeBIT to keep up with the digital trends.